Wedding Venue in Ottawa
Planning a wedding? The step every bride must take when planning a wedding is to determine a wedding date, then a budget, number of guests and then deciding on a wedding venue. This time around, we went to Ontario to see if we could come up with the best Ottawa Wedding Venues. 
We made a list of the top 10 Wedding venues we thought were classy and chic and located in Ottawa, Canada. If you are looking for a classy and chic wedding location in Ottawa, consider hosting them at these venues.
Although any room can be transformed into almost anything, these venues need little to no help in terms of decorations. If you have more suggestions for some unique and chic Ottawa Wedding Venues, feel free to post your comments.
Before we get started on the top Ottawa Wedding venues, we wanted you to take the time to like our Facebook Page here! We also use affiliate links in our blog posts which means we can make a commission if you use any of our affiliate links.
Grab your FREE Wedding Planning printable right here! 
You might also like: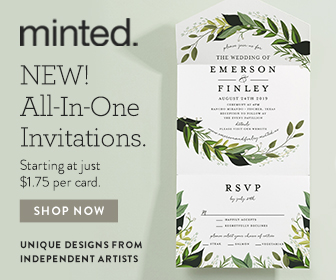 Ottawa Wedding Venues: The best and most recommended
The view from this venue is simply breathtaking. It is located in Wake-field and can accommodate up to 200 guests. They do require you have a minimum of 120 guests.
Source: Love and Laughter Photographer
AMB Photo- Ottawa Wedding Photographer 
 Feel Free to contact:
Jessica Davey
Wedding & Event Planner
[email protected]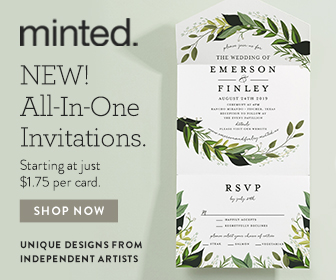 As a premium banquet room featuring panoramic views of Dow's Lake and Queen Juliana Park, the Vista Room is the ideal spot for a wedding ceremony and wedding reception in Ottawa. It is one of the most popular Ottawa wedding venues out there. 
In addition to a 140-seat dining area, the Vista Room can accommodate 210 people for a cocktail reception and boasts a 70-seat patio. Complete audio-visual capabilities with Disc Jockey set up and LED lit dance floor is also available.
Photo Via: Lago Bar & Grill
Photo Via Wedding Belles Decor
 Email 

[email protected]

 for wedding receptions at Lago Bar & Grill.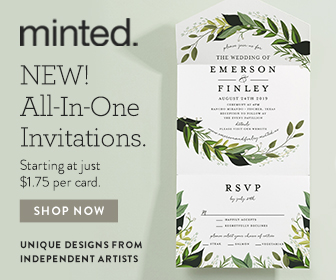 Planning a wedding? The Canadian Museum of Nature is the perfect setting for your wedding.  They offer a fusion of historic and modern venues with dramatic backdrops for your special occasion. Experience history, elegance, and a castle-like ambiance. If this is your style, then this is one of the best Ottawa Wedding venues we recommend you.
Large or small, private or corporate, they have eight different venues for you to choose from. Each offers a unique opportunity to create a lasting impression in their awe-inspiring 100-year-old museum building. They can accommodate receptions for up to 500, banquets for 240, as well as theater, classroom and conference configurations from 20 people and more.
Photo: Melissa Johnston
Photo by: Martin Lipman
More Information
613.566.4712
[email protected]
Fairmont Château Laurier is Canada's most recognized landmarks built in 1912 and it has played host to thousands of special events since its opening. It is about making fairy tales come true and turning moments into memories for you, your family and your guests.
Ottawa Wedding Photographer: Julie C Butler Decor: Wedcor Cake: Paticceria Gelateria Italiana
Last photo from Kimberley Dunn
Meet the team at Le Chateau Laurier here!
With its grand space, private room, semi-private bar and stone walls, SIDE DOOR is a great place for anything from a corporate event, family gathering to a wedding or rehearsal dinner.
Contact Candace Power, the event coordinator at [email protected] for more information or to set up an appointment to book your event.
Signatures Restaurant- is located in a beautiful area, in the Munross Mansion, right in the heart of Ottawa downtown and just outside the hustle and bustle of the By-ward Market. With their many different spaces, they can accommodate your whole event in one space, with the style and elegance of the salons to their beautiful terrasse set on the backdrop of Strathcona Park.
Source: Sam & Mary Photography 
453 Laurier Avenue East
Ottawa, Ontario
Canada
K1N 6R4
613.236.2499
Located in a heritage building in the By-ward Market, e18hteen is known in Ottawa and internationally for its unique dining experience and comfortable, inviting milieu. A gourmet experience for out-of-town visitors, business professionals, and diners alike.
This unique venue is many of the top recommended Ottawa Wedding venues. It books up pretty fast and booking ahead of time is always recommended.
Photographer: Melanie Rabane 
Contact [email protected] or call (613) 244-1188 for information.
Brookstreet offers a stylish and sophisticated setting to make your celebration unforgettable. Their beautiful event spaces provide the perfect setting, ambiance and photo opportunities for your wedding. Here is what you can expect:
Weddings from 10 to 350 guests

Indoor and outdoor venues

Buffet, reception style, and plated meal options

Modern and stylish decor

Stunning photo opportunities

Preferred room rates for your guests

Full-service Au Natural Spa

The Marshes championship golf course

Indoor and outdoor pools
Source: Kimberley Dunn's Website
For more information on this venue – one of the best Ottawa wedding venues out there, or to book your wedding at Brookstreet, contact Events at 613.271.3582 or [email protected]
Canada's National Arts Centre is one of the most romantic and beautiful venues for wedding receptions in Ottawa. Let them make your wedding day celebration a wonderful and memorable expression of your love.
Host your wedding reception at the NAC and benefit from the following:
Four elegant rooms to reflect your personal style

Exceptional on-site culinary services and menu planning

Relationship with Ottawa's top wedding vendors for décor ideas, music, photography and more

Dedicated Event Coordinator who will offer you expert logistical planning for your wedding ceremony and reception

Outstanding reputation for hospitality excellence
613-232-5713
NeXT can accommodate up to 170 guests and features a live view of the culinary team in action. The Crush room on the lower level is ideal for your reception. Interested in the entire venue?
Photo via NeXT Website
Contact the sales team at 613.882.4562 to arrange a personal tour or email them at [email protected]
Do you agree with our "Ottawa Wedding venues" list? Leave a comment.
Don't forget to sign up for your FREE wedding planning checklist here!
 VIEW MORE WEDDING IDEAS HERE