Are you looking to start a successful wedding planning business? Do you book more brides, earn more money and rapidly grow your wedding business without slashing your prices and offering crazy discounts, just to get brides to choose you? Becoming a wedding planner is what a lot of people wish to do. But how can you become a successful wedding planner? One that makes money? 
Before we get started, we wanted to invite you to join our Wedding Pro group. And if you are serious about your Wedding business, then you should be on Pinterest. Join our Pinterest group and let the pinning party begin. We also dd want to mention that we use affiliate links on our posts, and if you purchase anything, we might make a commission. 
We have received a few inquiries from readers asking us to share with them the exact strategies we used to become a successful wedding planning business. Becoming a Wedding Planner takes a lot of learning, marketing and creating great relationships. 
Becoming a Wedding Planner that is successful!
If you have the love of planning parties, events and enjoy running the show, you might become a successful wedding planner. Couples are now looking for professional help as relying on friends and family is becoming uncommon. This is mainly due to the busy lives we all have now. Becoming a wedding planner doesn't mean waking up in the morning and starting the business. They are so many things to consider, especially if you want to be successful. 
A few things to consider if becoming a wedding planner is your career:
Getting a wedding planning certification
Starting a website and blog
Creating long-term relationships with other wedding vendors.
Creating Wedding packages
Networking at trade shows etc.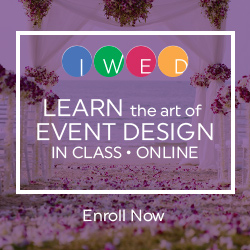 We could write a 10, 000 worded post on becoming a wedding planner, but that would be too much. We instead decided to put it in a Wedding Planning eBook to help you become the best wedding planner there is! It is packaged with much-needed information to help you establish your wedding business and become the best.
Becoming A Wedding Planner eBook
The E-Book goes through the little tweaks we implemented in our wedding business to make it as successful as it is today. We will answer all your burning questions in terms of if you require education, or is a blog really necessary and all the marketing efforts we used to really grow the business. I detail how and what you should work on to build traffic to your wedding website and why your storefront (Wedding Website), should be doing all the work for you and attracting brides! Go ahead and grab your copy. Do the work and you will see clients calling to book your services.
What is included in this E-Book:
Reasons to become a wedding planner

Courses to take to become a wedding planner – ei – WPIC

How to find your perfect Niche

Finding your brand

Logo and key messaging

How to pick your business name

Creating your websites

How to increase your wedding business sales!

How to Promote your business to attract Brides

Places to market and book your clients and much more!
If you are just starting out in the wedding industry OR you've been in business for years but are NOT making the money you'd love to see in your business then you MUST get this E-Book! We focus on teaching you how to market your wedding business to see growth.

We hope this helps you become a better wedding planner! Share. Learn. Grow!
Amazing read to consider is also looking into the 10 Habits of a successful wedding planner.
Happy Planning, 
Don't forget to subscribe to more wedding planning tips below!