How to get Money for a Wedding Fast
Are you ready to pay for a wedding?
I know I can't afford it out right.
Weddings can be one of the most expensive (and best!) days of your life. That being said there are ways that a bride and groom can raise money that will help to pay for a wedding day and help take the stress out of the whole thing.
Because we know that even the most modest of weddings can become pricey, we've compiled 10 ways that you can feasibly raise cash to fund your wedding.
This list is full of creative ways raise money for a wedding!
Here are 10 Ways to have an elegant wedding on a budget that you may be interested in!
Ready to learn how to pay for a wedding with no money?
Who Pays For What At A Wedding
Who pays for a wedding these days? Before you can decide how much you need for your big day, what you want to have on your day, you need to determine who pays for what at a wedding.
As a wedding planner, I find that most couples are now paying for most of their wedding expenses while the parents are covering certain portions of the wedding.
Here is a little break down of who pays for the wedding. In no way is this literal.
At the end of the day, you can decide who pays for what at a wedding.
We found so many questions online about who pays for what at the wedding. If any of these questions resonate with you, we are excited to answer them.
If you of you were wondering about:
How do you ask for money for your wedding?
Who Pays for the Wedding:
From a wedding dress to hosting an engagement party, wedding costs can slowly creep up.
That is why it is essential to have a wedding budget, and a budget that you stick to as much as you possibly can.
Paying for a wedding, especially with no help can cause financial constraint on you as a couple.
Here is a full list on who pays for a wedding to give you an idea (It's a list of who traditionally pays but is not obligated to):
Wedding Ceremony – Bride and her family typically pays for the ceremony location including decorations and music
Marriage License – The Groom and his family typically pays for this
Wedding Attire – Bride and her family pays for her attire and accessories including fittings and alterations
Groom's outfit – Paid by the groom and his family
Wedding Reception venue or wedding venue – Paid by the bride and her family including catering, reception decorations, and all services included with hosting.
DJ or Band (Reception Music) – The Groom and his family
Wedding Photography and/or Wedding Videographer– Paid by the bride and her family
Flowers and Wedding Decorations – This is paid by the bride and her family
Bride's Wedding Bouquet and Boutonnieres/ Corsages – Paid by the Groom and His family
Stationery (Wedding invitations, ceremony programs, escort cards, save the dates etc.) – This is paid by the bride and her family
Wedding Planner – The Bride pays for this
Wedding Cake and Wedding Favors – Paid by the bride and her Family including brunch the next day if they want
The Wedding Officiant, Bride's Rings, and Wedding Night Accommodations – Taken care by the groom
Groomsmen's gifts, wedding day gift to the bride and gifts for the Groom's parents – Groom looks after
Bridesmaid's gifts and gifts for Bride's parents – Bride pays for the wedding party
Hair and Makeup, Groom's wedding band – The bride
As you can see, this is quite a comprehensive list outlining who pays for the wedding. It also shows that weddings can end up costing a lot if not planned properly.
We didn't add every single thing as the list can go on and on.
Things like the honeymoon who the groom typically takes care of, and pre-wedding events such as engagement parties (bride and her family) or rehearsal dinners (the groom and his family).
And if you are having a destination wedding, other things applies.
Destination weddings are whole other thing and the wedding etiquette there differs from a traditional wedding.
This is just a guide you can use when dividing up, on who pays for what at a wedding.
Watch your wedding guest list, the more you add, the more money you going to have to spend.
So what is the best best way to pay for a wedding?
How to Raise Money for A Wedding
Now that you have determined who pays for the wedding, you may decide that you will pay for it all.
Or you may still involve your parents, but you are still not sure where to find the money to pay for a wedding. Then it may be time to find ways to raise money for your big day.
We are now going to share our best tips for finding ways to raise money to pay for a wedding that most couples will appreciate.
Before we get started on the tips you can use to pay for a wedding, we wanted you to take the time to like our Facebook Page here!
We also use affiliate links in our blog post which means we can make a commission if you use any of our affiliate links.
Sign up for your FREE wedding planning checklist here!
Want to Pay for a Wedding? Start Making Extra Cash!
Here are creative ways to raise money for a wedding:
1// Start saving now! – The best way a couple can raise money and pay for a wedding is to save and plan ahead as early as they can.
If your goal and objective are to pay for a wedding, be sure to commit your time and energy to achieve this.
Open wedding savings account with your bank, it makes it much easier to keep a hold of funds if they are separate from your current account and you can easily see how much you are saving.
Set-up automatic payments to your wedding savings from your current account to keep the flow of money coming in as well if you can.
Also book things like wedding venues as early as possible, the more time you have the more wiggle room you can give yourself with payment schedules.
The more prepared you are, the better you will be able to pay for a wedding.
2// Sell stuff – We all have space (or two) in the house that is full of clutter. Think about selling things online with the likes of eBay and Facebook forums from the comfort of your own home, or hold a yard sale.
This is one of the best ways to make money for a wedding.
Not only will it bring in some extra cash for the piggy bank, but it will also give you a clearer space to live in as a married couple.
The extra money should be used to pay for a wedding.
3// Side Hustles – If you have spare time thinking about having a side hustle to raise a little extra cash to pay for the wedding is your best option.
Things like dog walking, babysitting or cleaning are all up for grabs if you are willing to sacrifice your free time, and remember to put those earnings straight into your wedding savings.
Remember all of this can be short-term just to pay for a wedding!
You might want to read this: Side Hustles that will make you an extra $1000 from home
4// Barter or trade services – If you have a skill that could be useful to others think about trading that skill in exchange for something you need for the wedding.
For example, if you are a graphic designer, create some graphics for a floral shop to use in exchange for some floral arrangements or trade some mechanical skills for transport to your wedding venue.
This is a great way to for a wedding or services that you need.
5// Use your Wedding Registry – Instead of asking for gifts on your registry ask for different items such as limo services or food and drink for the day.
Or just ask for a cash gift.
Nobody really needs three toasters anymore especially since a lot of couples choose to live together before the marriage.
People are quite happy to gift envelopes.
6// Wedding loans – This last one is more of use with caution point as nobody wants to start their marriage in debt, but it is definitely becoming more common as younger couples are footing the bill themselves.
Instead of asking the bank for a loan though try asking the bank of mum and dad or another relative first.
That way you won't have to pay out the nose for the privilege of lending money.
Just be cautious about the ways you go about to find money to pay for a wedding. It's only one day!
7// Be wise– Be wise about where you spend your money.
Take advantage of coupons and discounts offered by vendors.
Wedding shows are the best places to get vendor discounts. 10% discount will go a long way when planning your wedding. Sign up for BeFrugal (Free) and get discounts sent directly to your email address.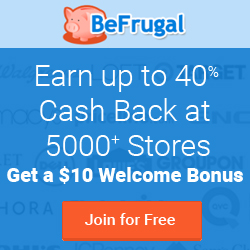 8// Do Surveys – Surveys are the best way to make money from home and it's great to help pay for a wedding.
You can make some quick money that will help pay for a wedding of your dreams.
They are a few surveys out there that are scams, they don't pay well and are a waste of time.
But some great surveys that are available can really do wonders. The trick is for you both to do the surveys.
This is a great way to make quick cash to pay for a wedding. It won't pay it all but it's a start.
Do a few each night and on weekends. Do multiple surveys and see which brings you the most income.


Here are 7 more surveys that will pay!
9// Rent out your Space – Do you have a room or maybe a finished basement available in your home?
Rent it out for a couple of weekends and earn some money. Airbnb is safe and you should sign up for it. People are earning upwards of over $2000 per month by renting out on Airbnb!
Get more information on getting started here! Can you imagine having your wedding completely paid off?
Pay for a wedding by renting out your home or room with Airbnb!
10// Shop on Amazon– Grab wedding items on Amazon such as wedding invitations, table number holders, tea lights (some venues charge for this), aisle runner and more!
You can find almost anything on Amazon and they are pretty affordable! Want more ideas:
What are traditional ways to pay for a wedding?
They are other ways couples pay for their wedding which I will mention below.
But I really suggest you find ways to instead get help paying for your wedding or raising the money to pay for your wedding.
If you need more help finding money for a wedding, you can use these alternatives:
Getting a personal loan

Using a savings accounts

Asking parents to pay for the wedding

Putting it on credit cards

Money from other people
We hope you enjoyed our blog on how brides and grooms can pay for a wedding and not go broke.
Pin this!
Don't forget to sign up for your FREE wedding planning checklist here!
Related:
How to Pull off A Frugal Wedding (Not) Cheap Wedding on a Budget
How to Have a Chic Wedding on a Budget for Less Than $10,000
10 Ways Brides & Grooms Can Make Extra Money to Pay for A Wedding