Weddings in St Lucia All Inclusive
Thinking of planning a destination wedding in the Caribbean? Look no further than St Lucia. St Lucia Wedding resorts, the perfect location for your wedding.
St Lucia has one of the many most beautiful beaches in the Caribbean and it's perfect for weddings.
Don't take our words for it.
Here is what one bride had to say about getting married in St Lucia.
We are going to make picking out your St Lucia Wedding Resorts as easy as possible as we understand just how stressful planning a wedding can be.
When I visited St Lucia a few years ago, I must that I was left breathless.
Not only do they have some of the most amazing people, but the country itself is really
We are going to be answering the following questions especially for those planning a wedding in St Lucia:
Can you get married in St Lucia?

What are the best wedding resorts in St. Lucia?

Which wedding resorts in St. Lucia are romantic?

What is offered within the St Lucia wedding packages?
If you are serious about planning a St Lucia destination wedding, this post should make it as easy as 1, 2, 3!
Before we get started on the best St Lucia wedding resorts on the island, we wanted you to take the time to like our Facebook Page here! We also use affiliate links in our blog post which means we can make a commission if you use any of our affiliate links.
Grab your FREE Wedding Planning printable right here!
Destination Weddings in St Lucia
Honestly, St Lucia should be on your top 5 list of Destination Wedding locations, if considering a Destination Wedding.
And here is 5 more reasons why we think you should definitely get married in St Lucia.
There are many reasons why St. Lucia is the biggest destination for weddings in the Caribbean. It's because they have beautiful wedding resorts and plenty to choose from.
Here are a few St Lucia all-inclusive wedding resorts to pick from:
1. Calabash Cove Resort and Spa in St Lucia
This gorgeous resort caters to many weddings every year. Be sure to compare prices on Expedia before booking anything.
This property is in one of the best-rated locations in Gros Islet!
It was rated one of the best St. Lucia all-inclusive resorts, so be sure to check it out first.
Couples in particular like the location – they rated it 8.9 for a two-person trip.
Keep in mind that this is an adult-only resort. This would be the best destination wedding location in St Lucia due to its exclusivity for adults only.
2. Sandals Grande St Lucian
Ideally located on its very own peninsula, Sandals Grande St. Lucian is often described as the "closest vacation to a picture-perfect postcard.
The new Over-The-Water Bungalows at Sandals Grande St. Lucian deliver an immersive journey of the Caribbean's finest turquoise waters.
Did you know that Sandals make it easy for you to preview your dream destination wedding and honeymoon at the resort? Be their guest for 2 nights starting at a rate of $500 per couple.
Sandals also offer a lot of amazing last-minute deals that you can check out here.
Sandals St Lucia weddings are so popular, so book ahead.

Image: Photographer is Sandal's approved photographer.
3. Sandals Regency La Toc Wedding Resort in St Lucia
If you are looking for the best resorts in st Lucia, then you should consider Sandals.
Sandals is a huge company and brand known all over the world.
They have a few locations in St Lucia and this one is located in Castries. Don't forget to check out special rates here.
Saint Lucia's most glamorous resort, Sandals Regency La Toc is a magnificent 210-acre estate set on a half-mile, crescent-shaped beach, cradling exotic coral bluffs, lush hillsides, and rolling fairways.
Featuring a challenging executive-style golf course, stunning oceanfront suites and the private enclave of the Sunset Bluff Village.
This is one of the best St Lucia destination wedding all-inclusive resorts and it is very popular.
Want to see all the images from this beautiful St Lucian Wedding? No worries —->Head over here!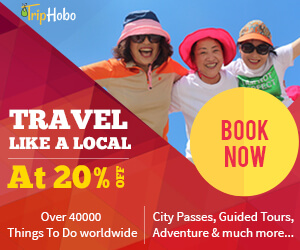 There are many reasons why St. Lucia is the biggest destination for weddings in the Caribbean.
Which St Lucia Wedding Resorts will you try?
We want to hear your choice below.
St Lucia is an amazing island and you will be so lucky to host your wedding there.
Other St Lucia Wedding Resorts to try:
Sugar beach wedding resort in St Lucia

Royalton St Lucia resort and spa

Coconut Bay Beach Resort & Spa in St Lucia
We hope with this extensive list that you are more convinced about planning a destination wedding in St Lucia!
Want more tips? Sign up below for more ways to save on your wedding, Wedding ideas, latest trends and easy ways to pay for your wedding tips:
You might also like:
If you loved our post on St Lucia Wedding Resorts – Pin it to your destination wedding board.
The 10 Best St Lucia Wedding Resorts to get married – St Lucia Wedding Venues